We have found that there are car shows all over if
you know where to look. This car show was at a local
Elks club. There is such a variety of styles and
models, it is fun just looking at all the variations. This
particular day, we showed up without letting most
people know we would be dressed in vintage
clothing. The car owners and the car show
operators seemed fascinated when they saw us.
Unfortunately, the weather didn't hold up for the
entire day, so our photo opportunities were cut
short. But we still enjoyed looking at all the vehicles.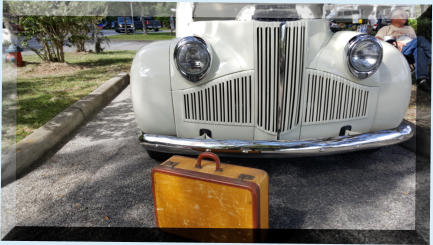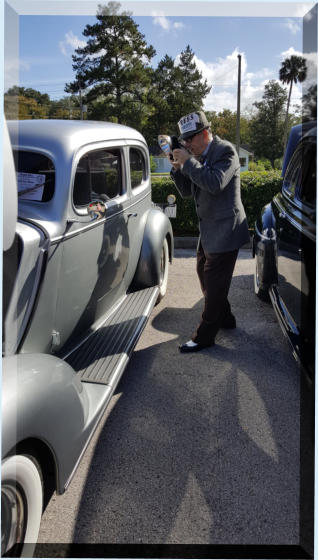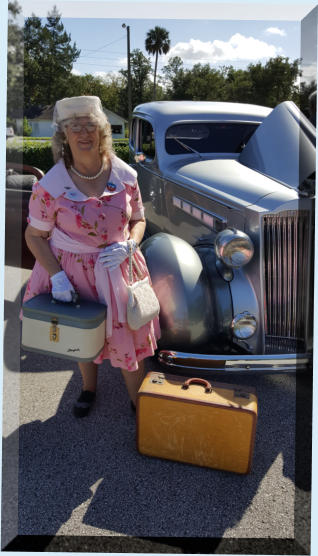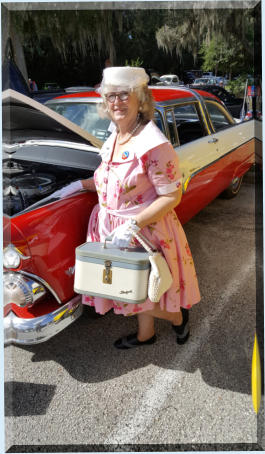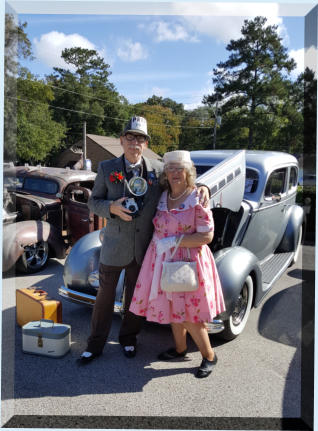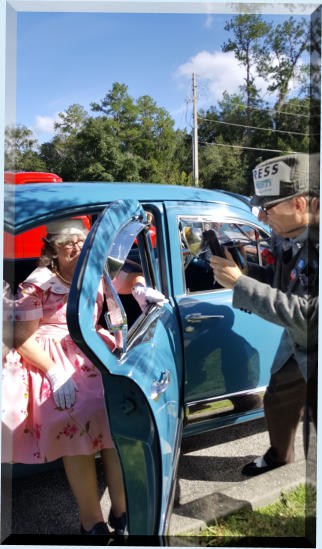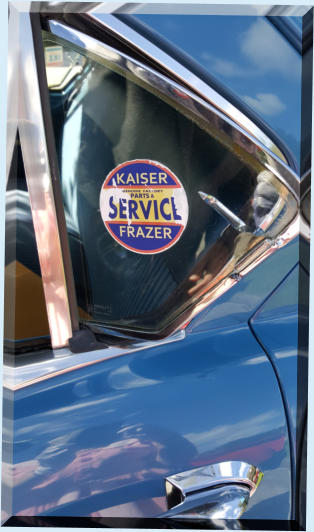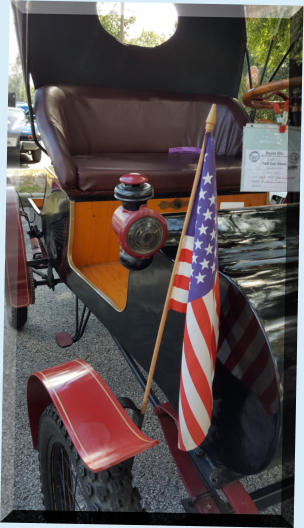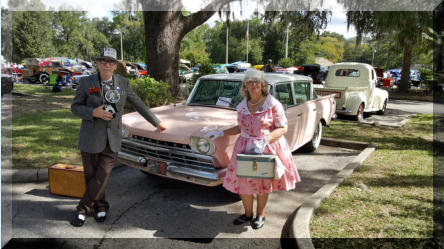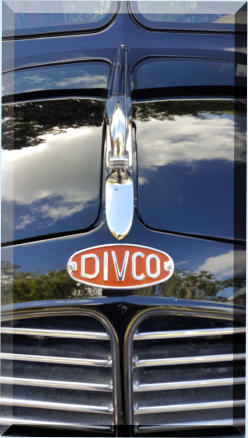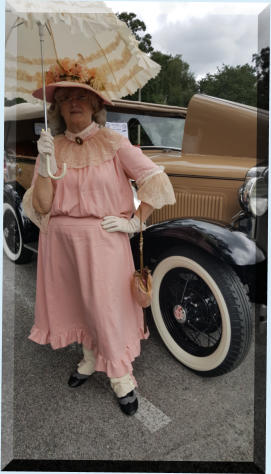 These car owners take such good care of their vehicles.
They have spent long hours repairing, researching parts,
sanding, replacing when the original couldn't be salvaged,
restoring chrome and painting to bring their vehicles back to
looking brand new. Most of them have engines that are
clean enough to see your reflection. Most have also put in
new interiors including radio parts, glove box latches,
steering wheels, gear shifts and floor carpeting or floor mats,
seat covers and head liners. If you haven't ever gone to a
car show, you should take the time to find one and really look
over the vehicles. They truly are amazing. And we usually
see cars we have never heard of, or some we remember our
parents or our friends's parents drove when we were kids.
It's such fun to dress in the era of the cars we are seeing.
We look like we belong in those cars, just driving down
the street waving at friends or sight seeing for the day.
Wouldn't your parents or grandparents look like this riding
in their 1957 Chevy or Rambler in the 1950's? We love to
look like we belong in the era of the car we're getting our
picture with.
All the fine details add to the special feeling of these cars.
This blue car has rain guards over the windows, which also
create a little shade for the riders. It also has a window
sticker with a service company name on it, and and "I Like
Ike" sticker on the other side.
Details like hood ornaments and chrome
brand labels are also important. This
Divco medallion was included on many
delivery trucks for years.