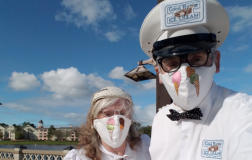 Welcome
Don't have a ticket into the parks?
We had fun with one of our Vintage
Daze events.
We had a very good turn out for Vintage Daze on
Dapper eve. Some people, like us, did not have a
ticket to get into the parks. So we put on one or our
great events. People come dressed in vintage clothing
and we give them a list of things to do around Disney
Springs and a theme to pose and upload pictures. We
then have judges around the country that look at the
photos and choose the best. We had some cash
prizes on hand.
Best dressed male and best dressed female, best
weird pose, best use of a prop, most creative photo.

© vintagedapperday 2015 to present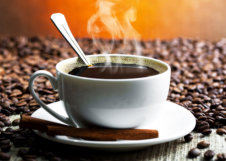 Mask and more mask but we
had Dapper Day. Ray and
Joanie were only at Disney
Springs.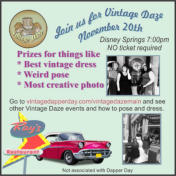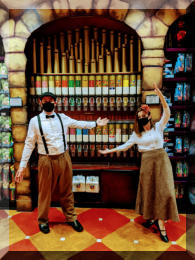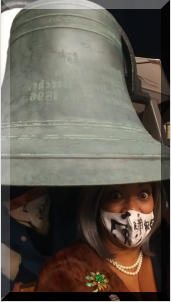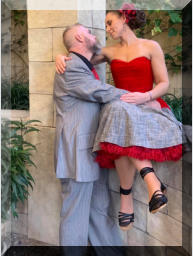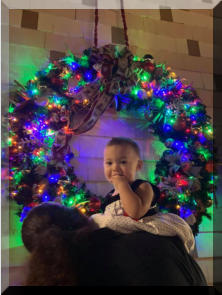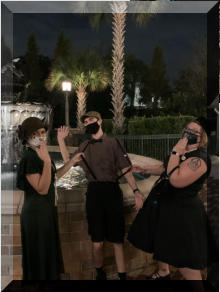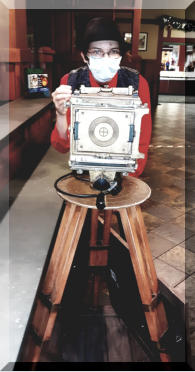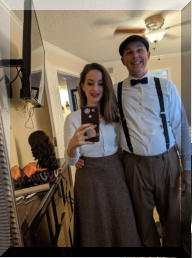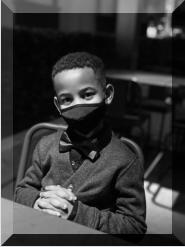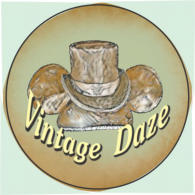 Winner best dressed female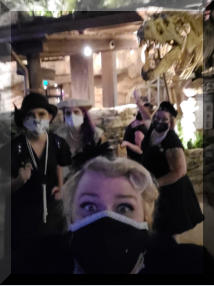 Winner most creative photo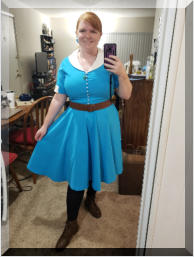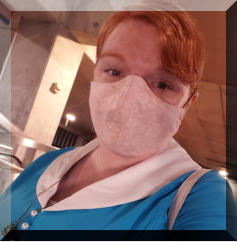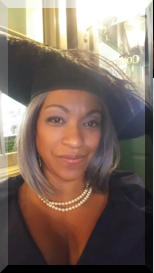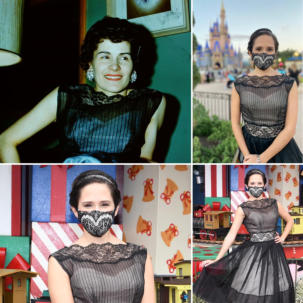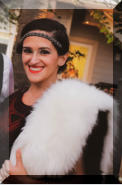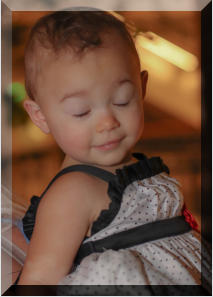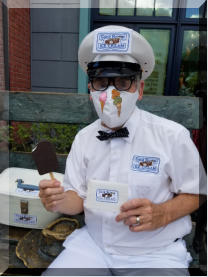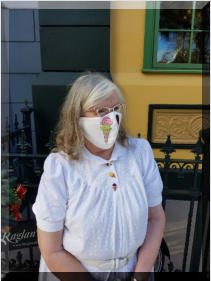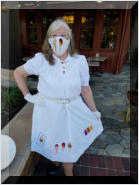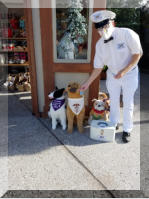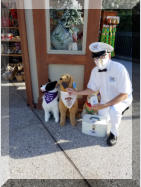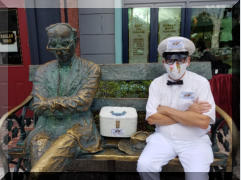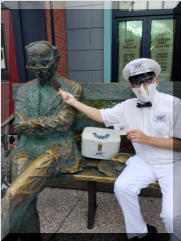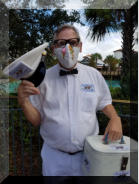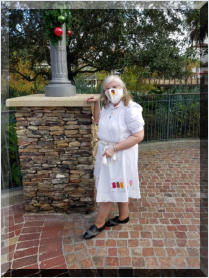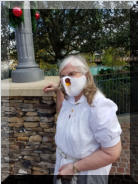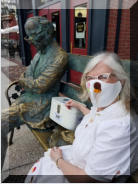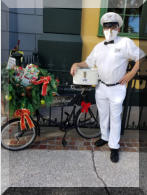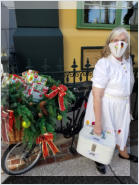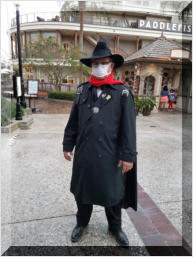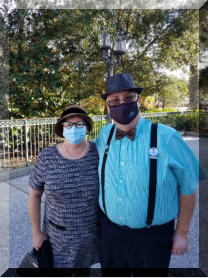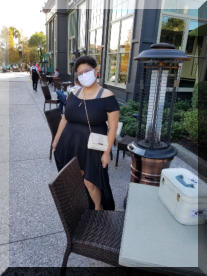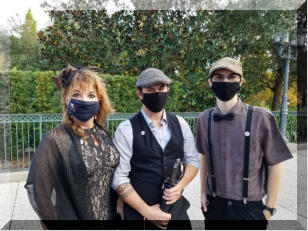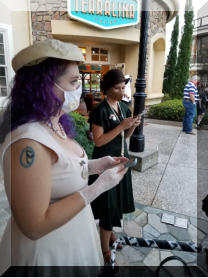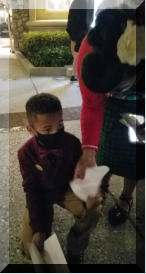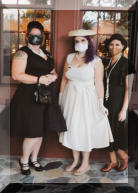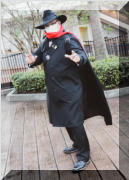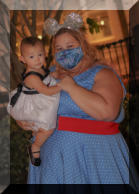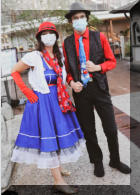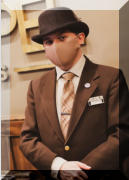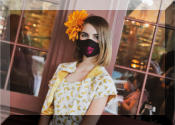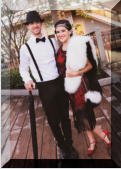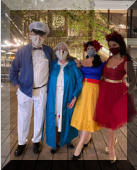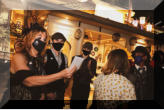 Photography by Laura Belle
Laura Belle Photography donated her time for the evening
to capture all the fun and excitement. She got some great
photos of individuals. We appreciate her doing this for our
event.
Alexandra got to wear her grandmother's dress to the event.
It fit her perfectly and she looked absolutely beautiful in it,
as did her grandmother years before wearing the same
dress. Alexandra is one of those who made her mask to
coordinate with the dress.
We took some time before the crowd arrived to get some
photos of our own around Disney Springs. We had to show
off our Good Humor outfits. We embroidered our masks
with ice cream cones and did the Good Humor patches on
our outfits and Ray's hat. We made little ice cream earrings
for Joanie and ice cream buttons for Joanie's dress. And we
had ice cream bar "props" in our carrying case that looked
like a portable ice cream cooler.