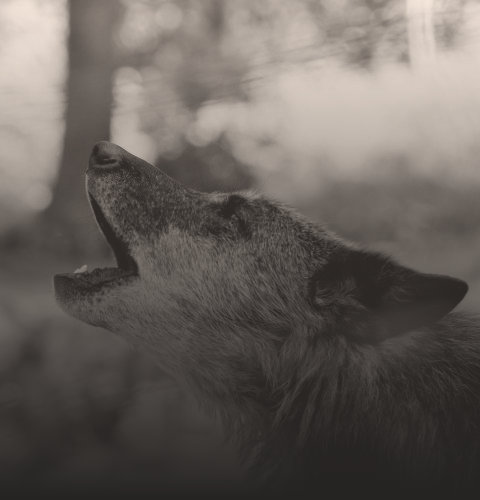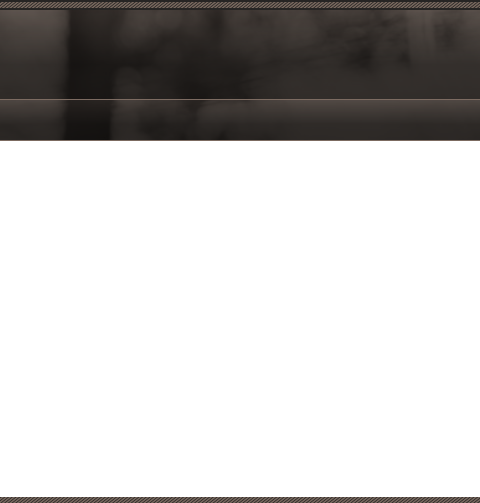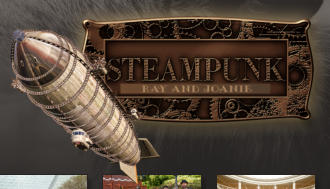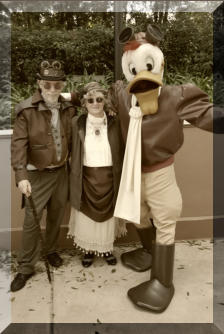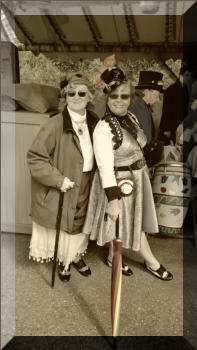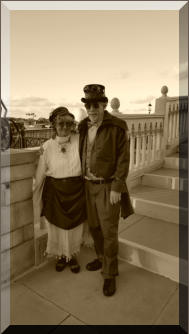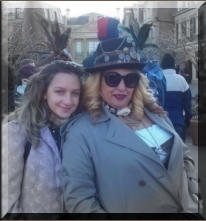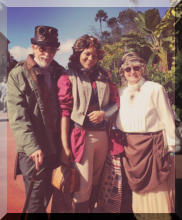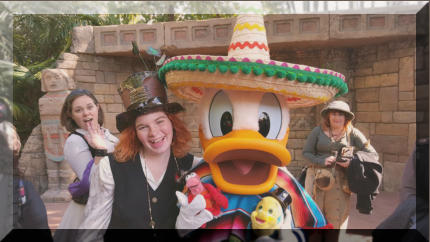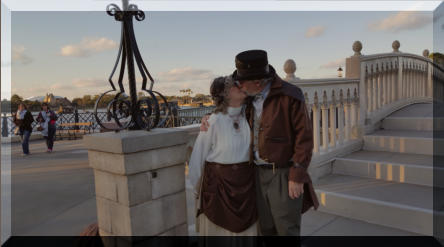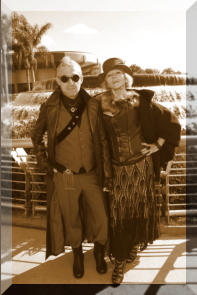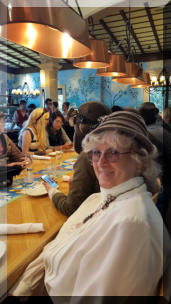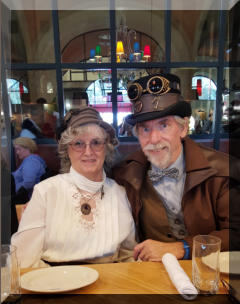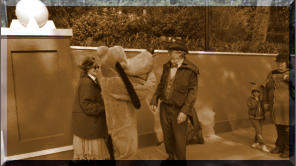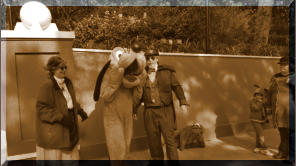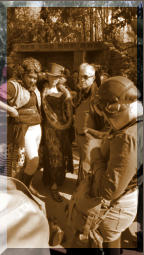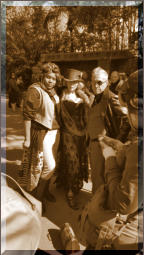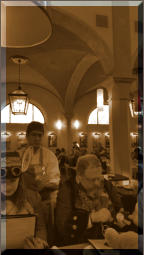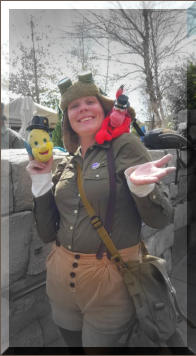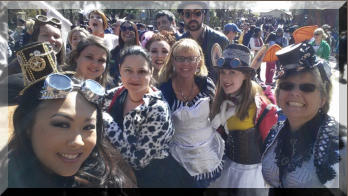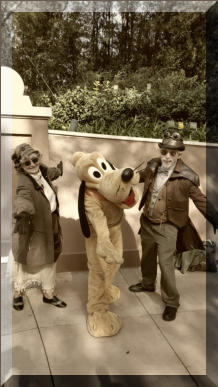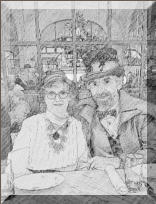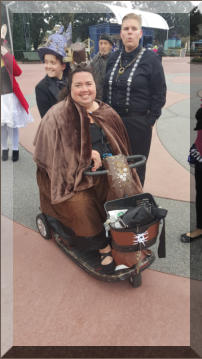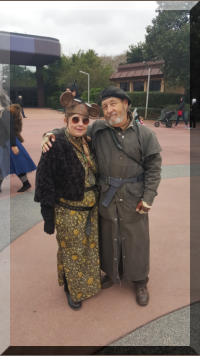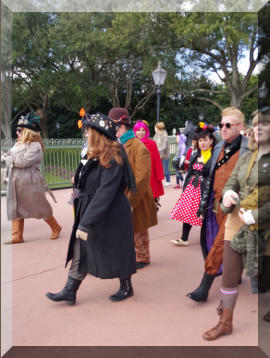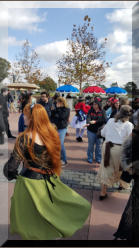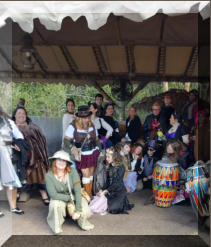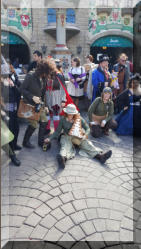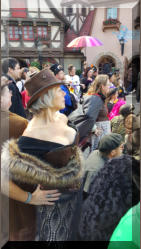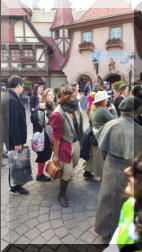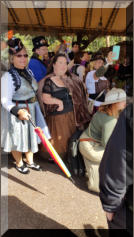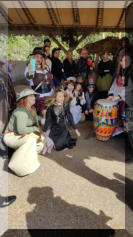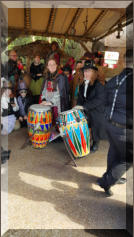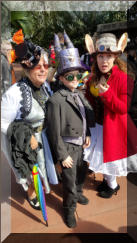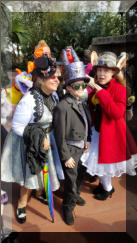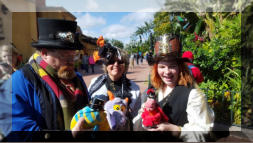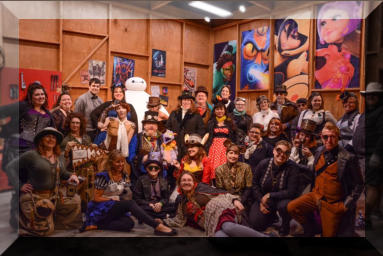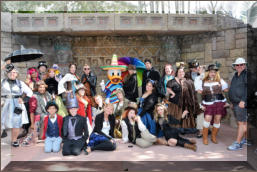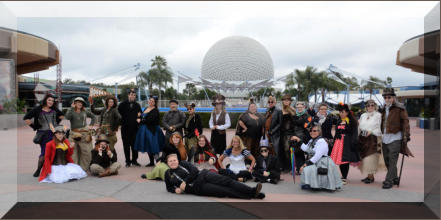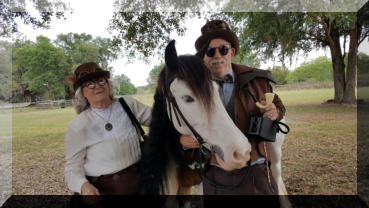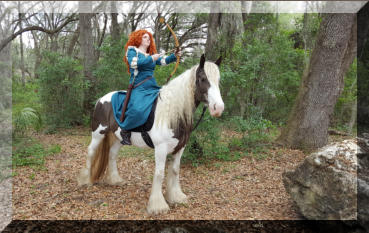 We had a few friends come out for a photo shoot with
the horses. As you can see Merida from Brave was on the
Angus horse. That was Traci. Amanda and Matthew were
so nice letting us take pictures with their horses. Some
came in all kinds of themed clothing. We made a change at
the last minute and came in our steampunk outfits. It was
hot but fun. We hope they do it again.
We're are holding a London Times newspaper with a story
about Jules Verne .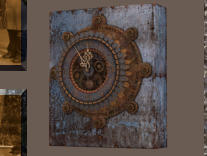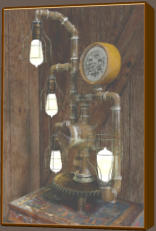 Steampunk has emerged as almost a subculture of science fiction
fans who like the technology and 19th century industrial steam-
powered machinery. Steampunk is often associated with literature
like Jules Verne's ideas in 20,000 Leagues Under the Sea.
Steampunk works are often set in an alternative history of the 19th
century's British Victorian era or American "Wild West". It is often
portrayed as a neo-Victorian view of a society powered by steam, but
more reminiscent of a fantasy science fiction view of a possible
future. Whatever definition you may perceive of steampunk, it almost
always includes lots of steam powered armor with lots of gears and
some tooled leather.
January 23, 2016 is one of the coldest days we can
remember in Florida. We had decided to attend our first
ever Steampunk event with a group of friends at Epcot.
Everyone had worked to get their outfits together and do
all the fancy details to look perfect. Because it was so
cold, we were all wearing winter coats over our clothing.
When the cameras came out, the coats got piled in a
bunch just out of camera range, the photographers took
their photos and then everyone quickly put their coats
back on and headed for the next photo destination. The
biggest challenge of the day was called "Around the World
in 80 Minutes", a take-off from the classic "Around the
World in 80 Days." Epcot has the World Showcase, so we
had photos taken in each of the countries around the
Epcot lagoon. We kept a timer running the entire time,
and figure we made it in about 47 minutes. Maybe the
cold weather helped us to move a little quicker. Despite
the cold, we had around 30 or more people attend during
the day. Many of us had lunch together in the Italian
pavilion, which added to the fun of the day. Regardless of
the weather, the day was really fun and we hope that we'll
be able to do it again in the near future.
The beginning of the day. We all look fairly warm, but we
were freezing! We added others onto the group as the day
progressed. This was before we started our trek around the
World Showcase.
Top hats were the order of the day. These two were among
the most elaborate in the group. Look closely in the group
photos and you'll see several more.
While we were traveling around the world, we got a
chance to see many of the Disney characters including
Donald Duck, Baymax, Launchpad McQuack, Pluto and
more. I don't know who was more excited, the
characters or us. They all loved seeing us and having
their pictures taken with us.
What countries did we visit in our "Around the World in 80
Minutes?" We saw Canada, Great Britain, France, Morocco,
Japan, the United States, Germany, Italy, China, Norway and
Mexico. We even made a stop on the continent of Africa and
played the native drums. It was a day none of us will soon
forget.
Will and Patty live
in our
neighborhood, but
we rarely see them
except at events
like this.
Ashley has moved
out of the
country. We miss
seeing her at
events.
Lunch at the Italian restaurant
Brad and Susan are
nearly inseparable.
Becca
Chip and JoAnn
Crystal always decorates her scooter
to match her outfit.
Traci and her beautiful red hair.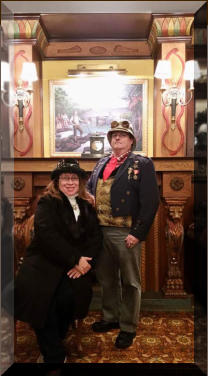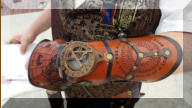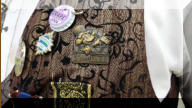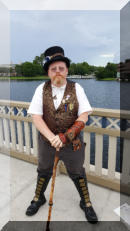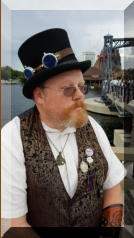 Richard is one of our friends that comes dressed in Steampunk
to some of the events. He always looks great. I just love to look
at the items he has on. The beard just adds to everything.
Looking good, Richard. All of the detail shows how much he
enjoys doing this.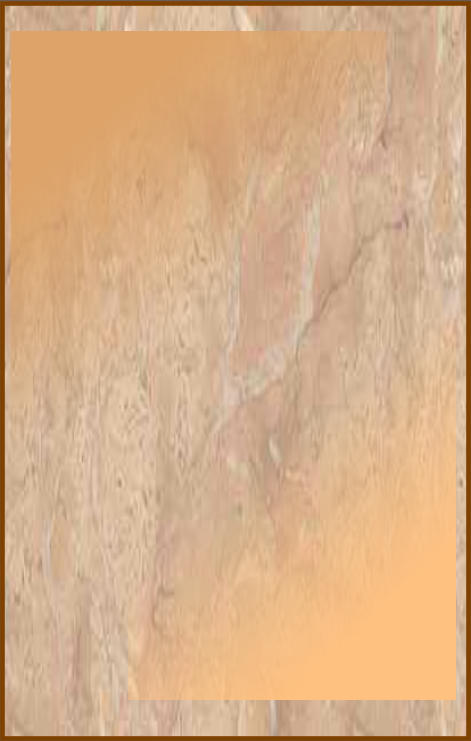 We have a friend that surprised
us with these Mickey steampunk
ears. Kristin Marie made them
for us, Thank You. I just love the
blue roses! Joanie and I both love
the
color blue. But check out the brown
ears - the center ear has some extra detail. We need
to find more steampunk events in the area. We are
adding to what we have all the time. I don't know
why we like it other than we like to see the items
people have made or hear a story of where they
found it. Our steampunk event on the Cannonball
was short but fun. We did not know anyone at that
event and some of them did not know the others. But
one lady found a very old dress for almost nothing in
a thrift store. Why can't we run into a deal like that?
Some people like Chesea in our group can make just
about anything. She made a monkey for our pirates
day event. I love that the young people have the
ability to be creative or resourceful. So Kristin Marie
Coker is obviously one of these people. Good work.
Keep it up and show us all
something new. Thank
you Kristin.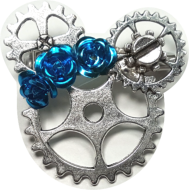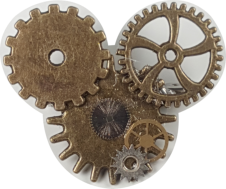 Kristin Marie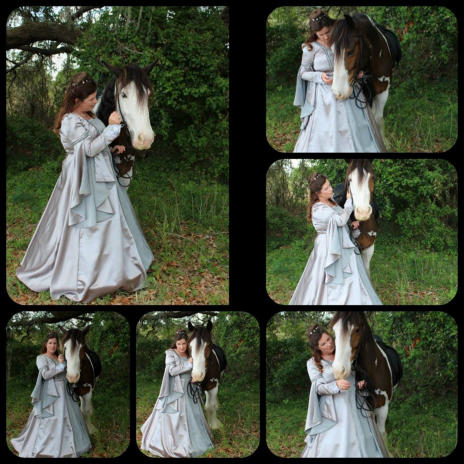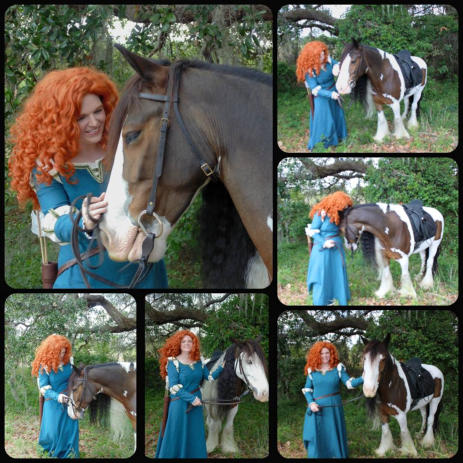 Photo by: Ray Fuller LeAnn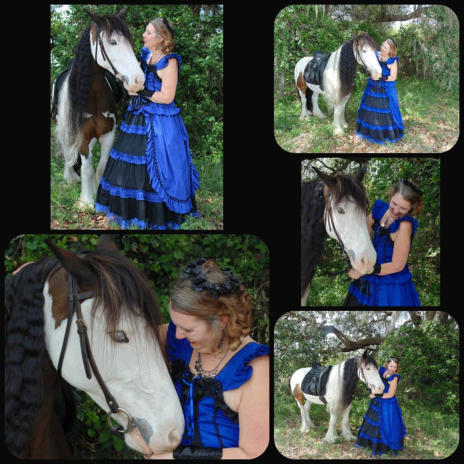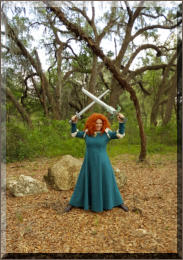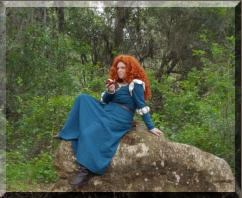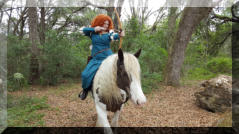 Photo by: Ray Fuller Traci