Gallery
Kiss the Streets of America
Good-bye
We are sewing and making things all the time
for the Darlin's group events.
We love candid shots of people or group
events. Also looking for old buildings, cars,
and trains to incorporate into our gallery.
We have some great photos of Disney Springs
2016 and some nice Christmas trees.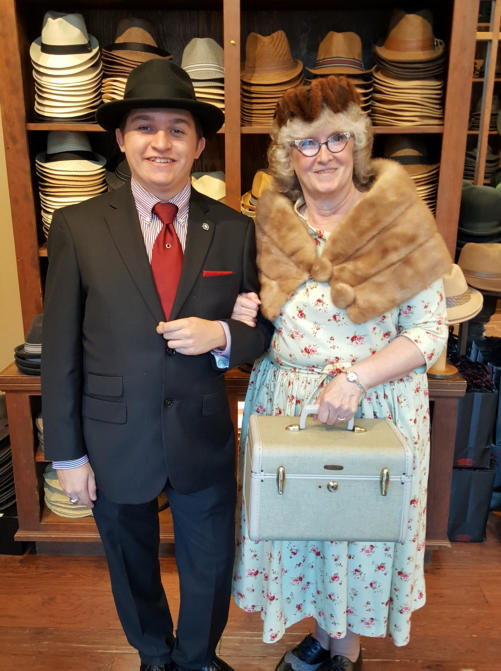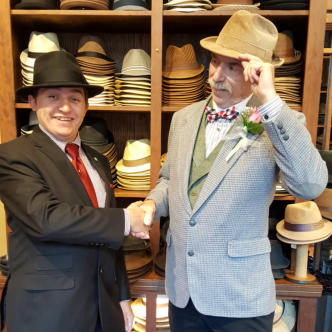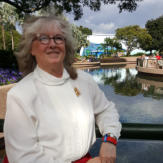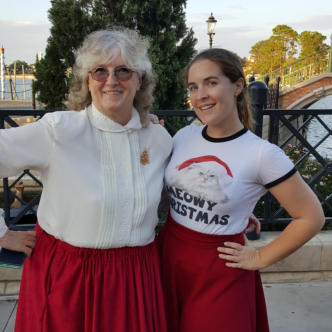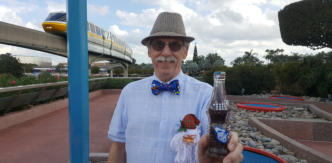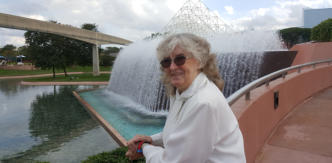 Just having fun at Disney World December 2016. Had to take my Donald Duck Cola bottle around the world at Epcot. The picture of
Joanie with Katelyn at Epcot. We stayed for the Candlelight Processional and Katelyn was singing in it. She was at the top next to
the star. We went to Disney Springs, it was formerly called Downtown Disney. We had to stop at a store and see our new friends Jake
and Stewart. Fun to talk to these guys and you have to try on a hat or two. Stewart said he loved his job because he could dress in
1950's clothing. We got some nice pictures and got to see the new drone show. It was over 100 drones that had LED lights and they
would make a Christmas tree and then they decorated it with ornaments. You just have to stop at the bakery Amorette's. We made
a new friend there, Jade. The first time we got to stop in was not
long after they opened. Jade showed us how to pipe scallops. She
just started on the side of her work stand and never messed up one
of them. She told us all about Amorette's and we got to see them
make large flowers out of tinted white chocolate for the top of the
cakes. You just have to stop in to Amorette's. It's behind the the Lego
store.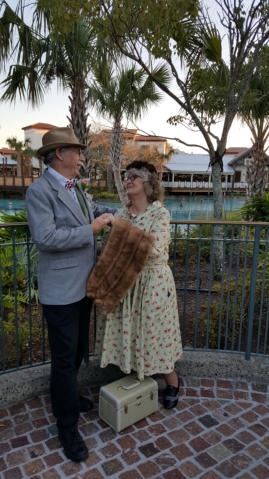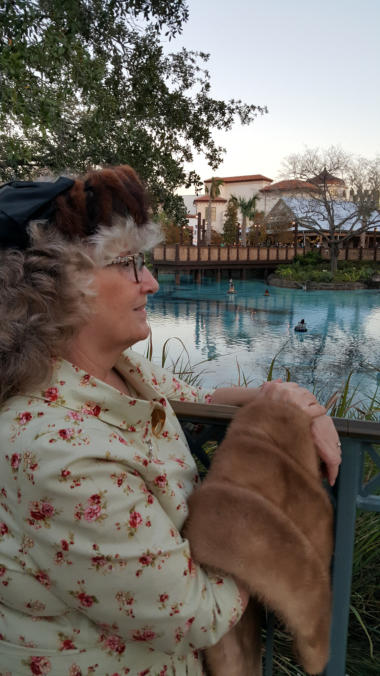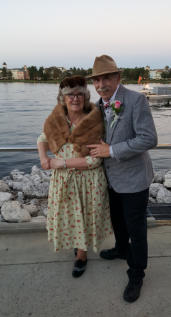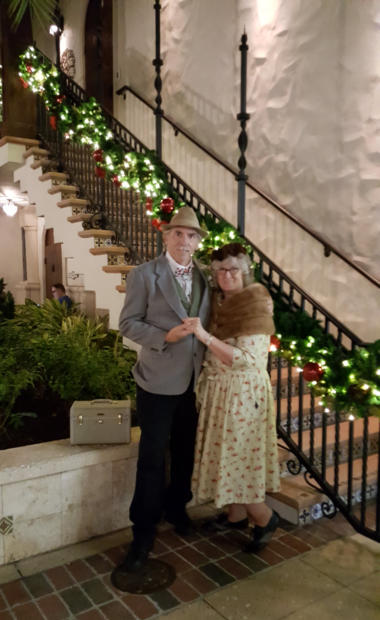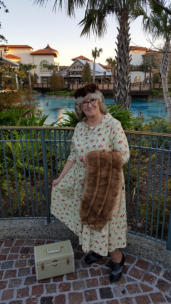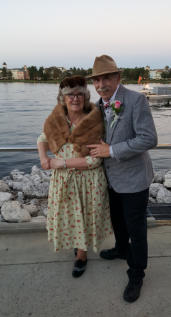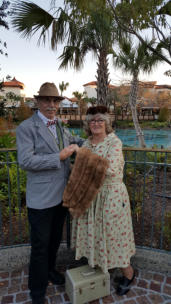 She will open her own store with Steve
Brown in Winter Park, Florida. The store
will be called the Glass Knife. They will
have decadent desserts and savory
menu for breakfast and lunch. We are
so excited to see it.
276 S Orlando Ave Winter Park, Fl 32789
theglassknife.com
From the 1920s through the 1940s, Dur-X glass
fruit and cake knives were sold for use in
kitchens under a 1938 US Patent. Before the
wide availability of inexpensive stainless steel
cutlery they were used for cutting citrus fruit,
tomatoes, and other acidic foods, the flavor of
which would be tainted by steel knives and
which would stain
ordinary steel knives.
They were molded in
tempered glass with
ground edges. Now
this is very Vintage.
History of the Glass Knife
Jade Bowser - Sous Chef
Jade Bowser - Sous Chef
Christmas time at Disney Springs. What could be more magical? Not only does the sound of Christmas music fill the air, but
there are sights and smells you might not encounter any other time of the year. Even though it is Florida and you don't have
the crisp, cold air, you still get that feeling that it could snow any time and that Santa's visit is just around the corner. Typical
of Disney, they entire Disney Springs area joins in with the holiday decorating and the feeling of "good will to men" fills every
greeting as you stroll through the area.